Exciting Discovery: Archaeologists Unearth Vast Roman Complex in Gravel Quarry near Cham-Oberwil, Switzerland
In a groundbreaking discovery, a team of archaeologists hailing from the Office for the Preservation of Monuments and Archaeology has unveiled a substantial Roman complex during extensive excavations conducted within a gravel quarry near Cham-Oberwil, nestled in Switzerland's Canton of Zug.
This remarkable site occupies an elevated position within the Äbnetwald region, a locale where previous archaeological investigations had uncovered traces of settlements and graves dating back to the Bronze Age and Iron Age eras.
The quarry has been the focal point of rescue excavations, overseen by the Office for Monument Preservation and Archaeology, since the 1990s. In a recent turn of events, these excavations have led to the identification of a series of expansive Roman structures and chambers, constituting a complex sprawling across an area of at least 500 square meters.
Archaeological findings suggest that this complex dates back approximately 2,000 years, shedding new light on the extensive Roman presence in the pre-Alpine region of Central Switzerland—a revelation not witnessed in nearly a century.
Christa Ebnöther, a distinguished Professor of Archaeology at the University of Bern, expressed, "Only a few structures of such magnitude from the Roman era are known in the pre-Alpine region, setting it apart from other areas. Equally astonishing is the relatively well-preserved state of these remains."
While the exact function and overall purpose of this complex remain undetermined, archaeologists have proposed various hypotheses, speculating it could have served as a grand villa or perhaps even a place of worship, possibly a temple.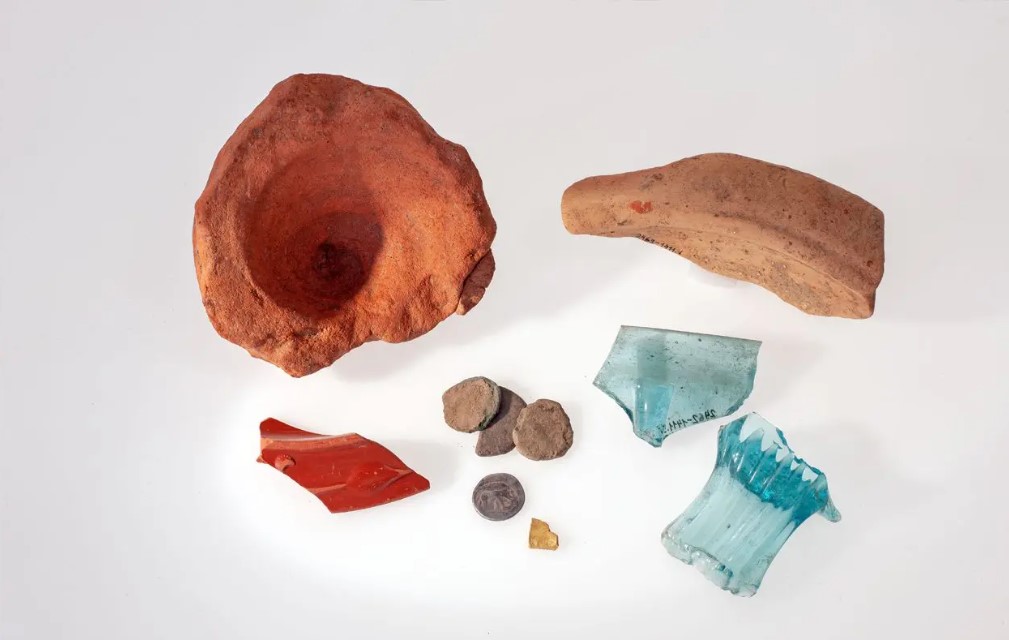 In addition to uncovering the foundational structures of the complex, the archaeological team has unearthed an array of artifacts, including everyday objects and items of high status. Notable discoveries encompass imported Roman tableware, such as terra sigillata from Italy and Gaul, a fragment of gold, coins, glass vessels, fragments of amphorae, and a substantial quantity of iron nails presumably used in the construction of wooden structures.
Karin Artho, the head of the Office for Monument Preservation and Archaeology, applauded the exemplary cooperation that has enabled the documentation of numerous findings and the preservation of valuable artifacts in recent years. She emphasized how these pieces of the historical puzzle illuminate the lives of our ancestors, enriching our understanding of history.