SAUDI ARABIA'S HIMA CULTURAL SITE ADDED TO UNESCO WORLD HERITAGE LIST
Hima, One of the world's biggest rock art complexes is located in the Gulf state's southwest.
Najran, Saudi Arabia:
UNESCO announced on Saturday the addition of a sixth Saudi Arabian monument to its list of world-historic sites.
One of the world's biggest rock art complexes is located at Hima, in the Gulf state's southwest.
"The cultural region of Hima, Saudi Arabia, has been added to the UNESCO World Heritage List. "Congratulations, Mabrouk! " As declared by the United Nations Educational, Scientific and Cultural Organization (UNESCO
Along the historic caravan route, Hima has more than 34 distinct monuments, including rock inscriptions and wells.
Saudi Culture Minister Prince Badr bin Abdullah bin Farhan Al Saud hailed the inclusion, according to the official SPA news agency.
Human civilisations have left a significant legacy in the kingdom. It has been made known to the globe as a result of our efforts," he was reported as adding.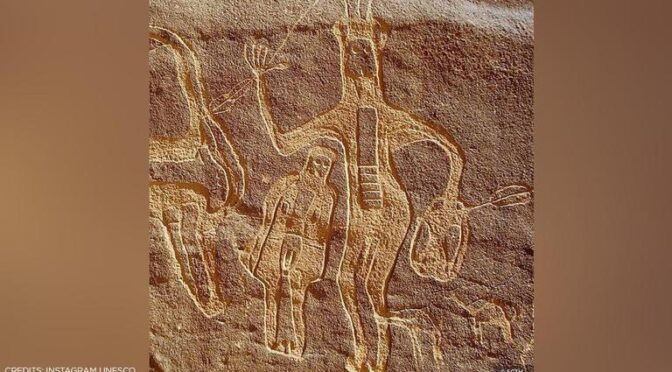 Hima, according to the Saudi Press Agency (SPA), is a transit point for caravans travelling to and from the southern areas of Arabia.
There are hundreds of inscriptions and rock art portraying hunting, wildlife, flora, symbols, and equipment utilised at the period left behind by people who travelled through the region in pre-and post-historic ages, Reuters said.
The site has a total area of 557 square kilometres (square miles) (215 square miles).
Najran's wide desert is home to wells that date back more than three thousand years, according to SPA.
To this day, they continue to provide fresh water, the report said.
The Hail area and ancient Jeddah are both UNESCO sites in Saudi Arabia.
Riyadh declared in 2019 that it will give tourists visas for the first time.
Only merchants and Muslim pilgrims visiting Mecca and Medina were allowed entry into the nation in the past.